The semi-automatic stitching machine for stapling boxes and/or corrugated cardboard sheets by manually inserting them into the stapling shoe. The width and lake of staple (13 mm of spine x 12.56 mm of length of legs) is fixed. The height of the staple riveter is adjustable from single to double-double cardboard and the stapling speed is adjustable by electronic potentiometer. The march and stop is by electronic pedal (one press = one staple point, hold down = continuous staple)
Machine WITHOUT clutches or mechanisms that can be misadjusted.
Very low maintenance.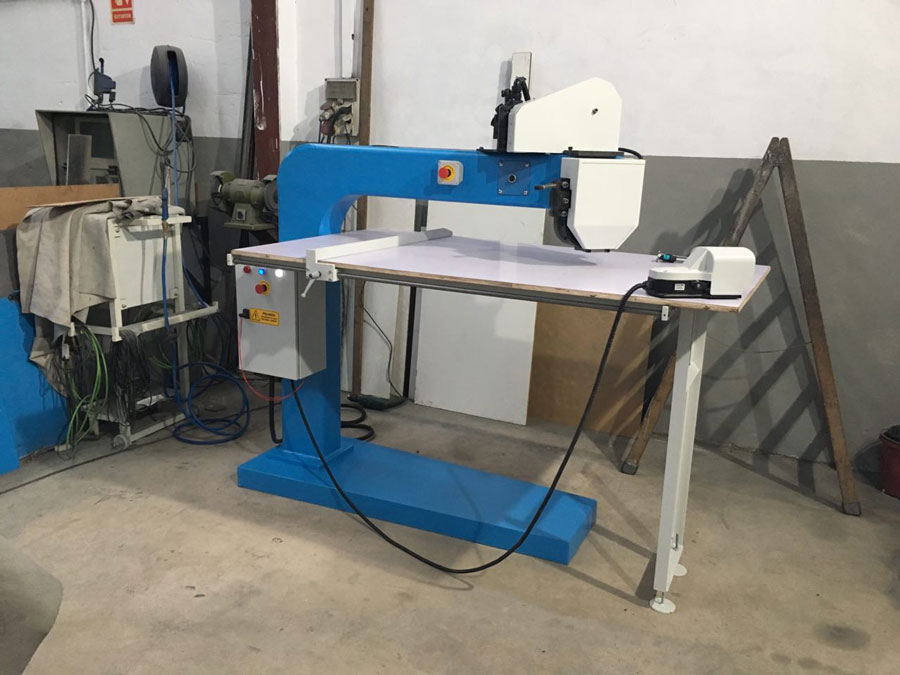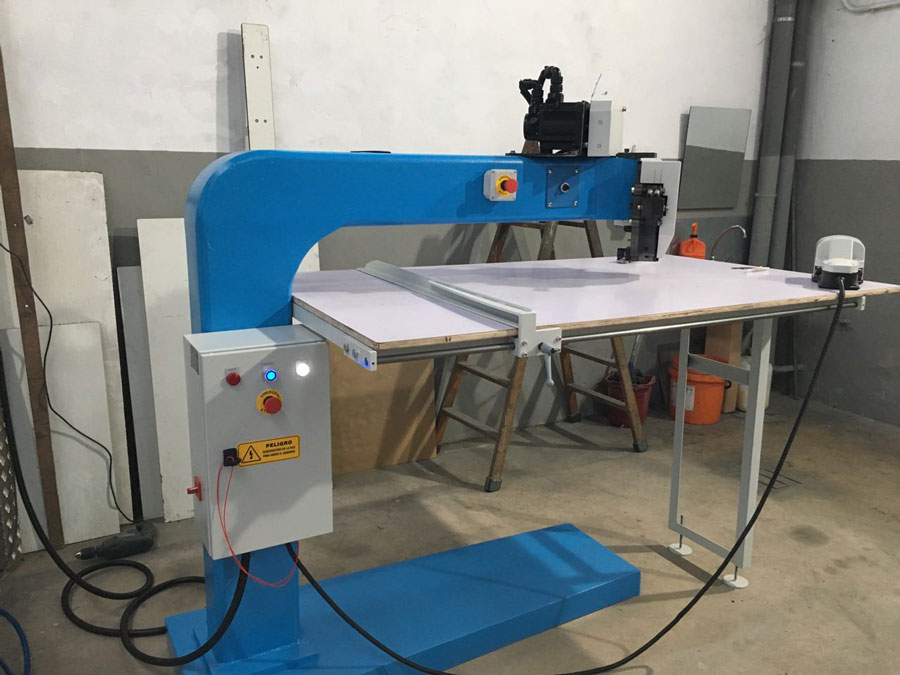 Specifications
– STITCHING MACHINE USEFUL ARM 1100 mm
– WIRE STAPLE 2.5 X 0.5mm
– MEASURE STAPLE SPINE 13mm X 12.5mm LEGS
– CARDBOARD THICKNESS FROM SINGLE CARDBOARD TO DOUBLE CARDBOARD (FROM 4mm to 8 mm)
– ADJUSTABLE SPEED 180-450 STAPLES/MIN (Brusless motor)
– MACHINE MEASURES 1600 X 750 X HEIGHT 1600mm
– WORK TABLE WITH HEIGHT OF 1.075mm
– WEIGHT 350KG
Video