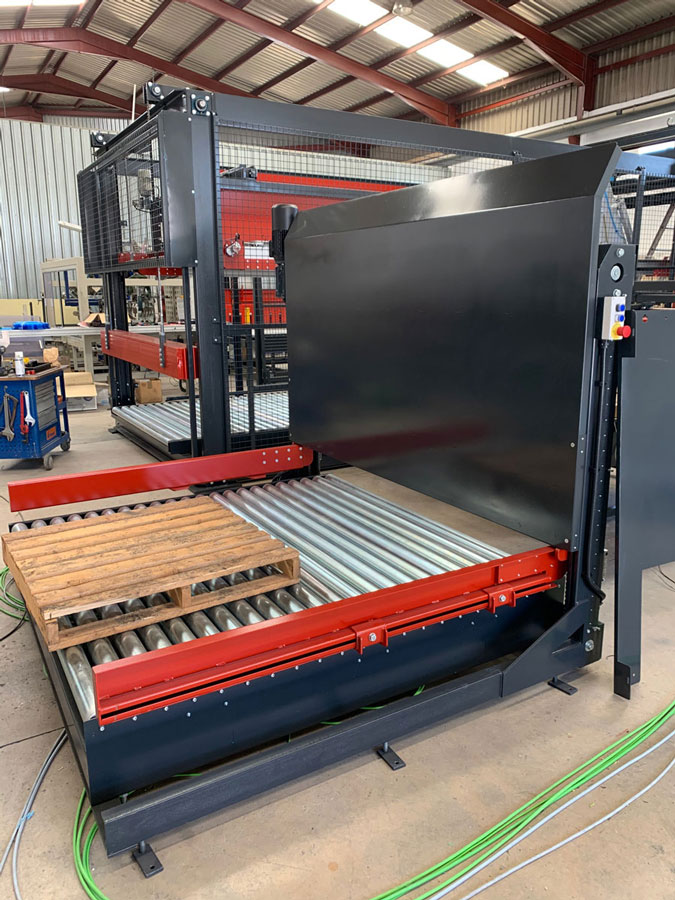 This machine has been manufactured according to the demands of the corrugated cardboard market, to introduce pallets in automatic palletizers, manual palletizing lines, etc.
Easy handling
Its simple handling through its touch screen and programmable automaton makes us have a completely flexible machine to any pallet size. It can be manufactured on demand to couple to any type of pallet measurement, the system detects the measurement automatically and feeds the pallets in automatic.
Working measures
Manufacture in all sizes, including Jumbo machines.
Videos