Semi-automatic palletizer is designed to automatically stack the mosaic created by an operator on the work table at the exit of a case-maker.
The model can be manufactured with pit or vertical model on the ground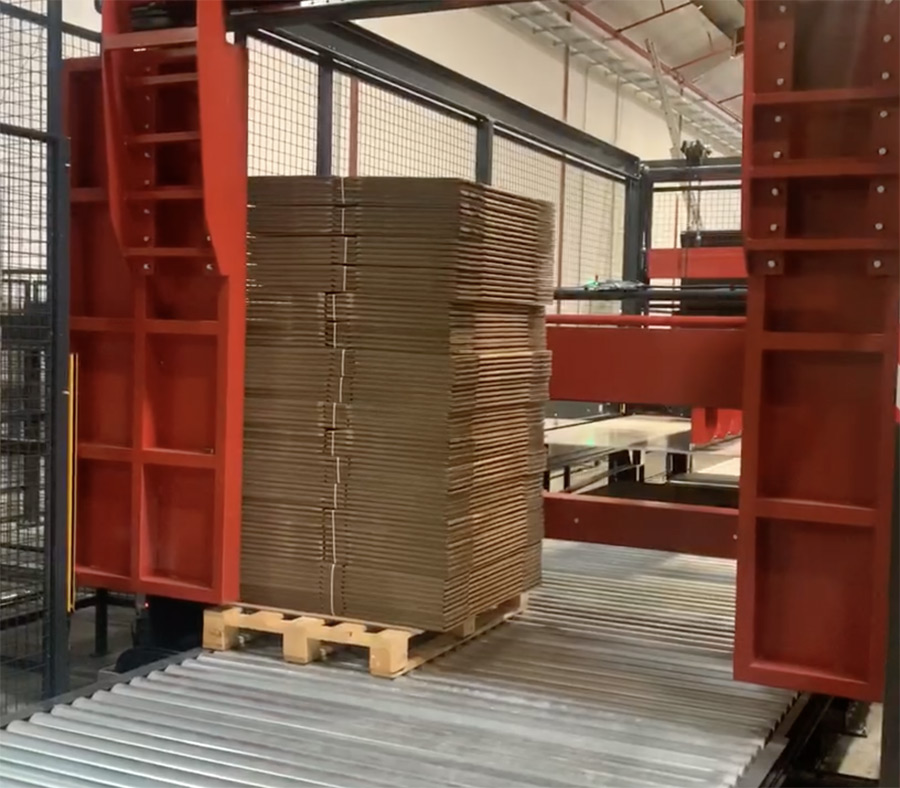 Way of working
The operator selects the number of rows he wants on the pallet.
· The pallet introducer is loaded with the pallets of the desired size.
· The squad is placed to the measure of work.
· The palletizing work is started by adjusting the output of the mosaic table to the desired size
Working measures
All measurements on request.
Specifications
Sequence of row change in automatic, the table opens to the operator's command when the mosaic is finished depositing it on the pallet to be formed.
· Automatic pallet ejection when finished.
· Adjustable front square.· Automatic pallet loading.
· Optional automatic pallet introducer with centerer.
Machine with CE safety marking.
Vertical semi-automatic palletizer (on floor)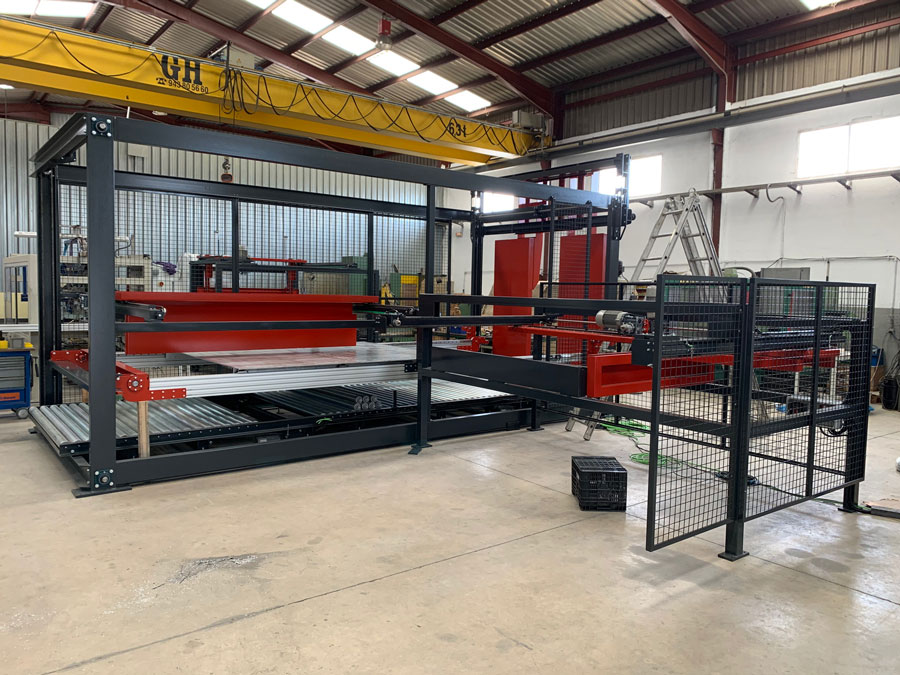 Semi-automatic pit palletizer