OMS Spain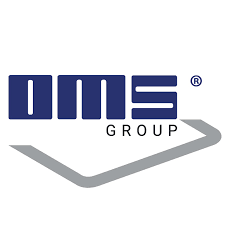 OMS Spain, is the subsidiary of the Italian company OMS SpA. Manufacturer of machinery and complete packaging facilities and packaging of all types of products, at the end of the production line. The total reliability of our machines is guaranteed by the years of experience of the company founded in 1949.
OMS SpA with more than 65 years of experience, is positioned in the ranking of the first companies in the world in the sector of packaging of palletized goods. Our goal is to satisfy all market demands from the simplest strapping machine, pallet wrapping machines, shrinkage ovens, tubular stretch film sheaths, to the machinery and facilities for the most technical and demanding packaging.
In OMS ESPAÑA we adapt the proposal in a personalized way to the installation of packaging at the end of the line necessary for each client, always thinking about the needs that each sector requires. We are a highly qualified team to advise the client with a comprehensive service, both in machinery and in consumer material and technical service.